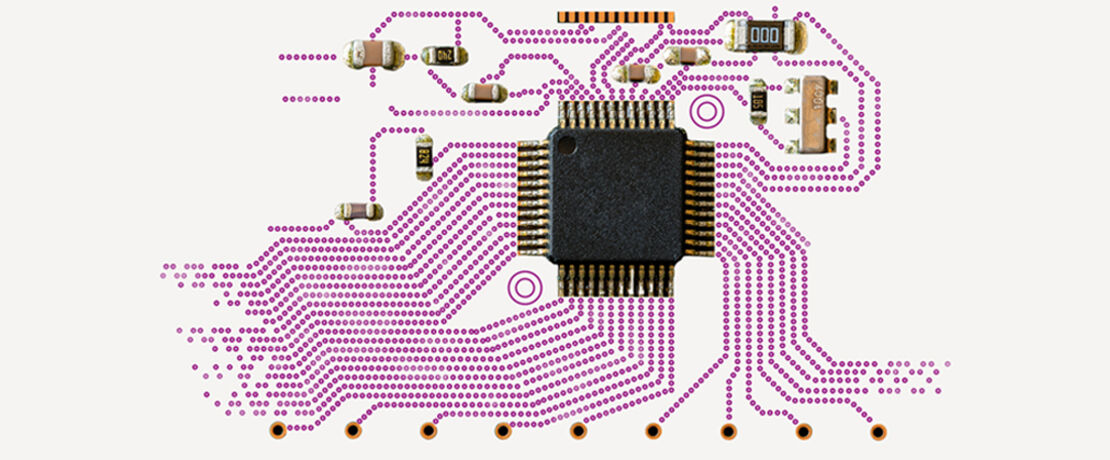 High purity H2O2
Semiconductor and Electronics Manufacturing
As a vertically integrated leading supplier of hydrogen peroxide, Evonik produces multiple grades of super pure hydrogen peroxide under the PERTRONIC® brand that are utilized in semiconductor and electronics manufacturing processes.
PERTRONIC® HYDROGEN PEROXIDE FOR SEMICONDUCTORS AND ELECTRONICS
Evonik's PERTRONIC® hydrogen peroxide is designed for the most stringent semiconductor and electronics manufacturing applications. We offer PERTRONIC® Grade 1 through Grade 5+ products that conform to the rigorous SEMI semiconductor specifications and electronic industry requirements concerning purity and stability.
Our PERTRONIC® products are utilized globally by the most advanced semiconductor and electronics manufacturing sites, providing world class reliability, consistency and product quality. Our products are utilized by a broad spectrum of end-use applications ranging from cost-effective display and LED applications, legacy analog, and digital and power devices, all the way to the most advanced memory and logic products employing 7nm technology nodes and beyond.
In the semiconductor industry, PERTRONIC® pure hydrogen peroxide plays an integral role in the integrated circuit manufacturing process. In the front-end-of-line, it is primarily used as an oxidizing agent in critical wafer cleaning and surface conditioning steps in transistor formation, copper/ULK dual-damascene formation, and post-CMP cleaning applications.
Additionally, it is used as an oxidizing agent in both copper and tungsten CMP processes as well as selective metal etching applications. In the back-end-of-line, hydrogen peroxide is used as an oxidizer in cleaning and surface conditioning applications related to 2.5D and 3D packaging applications, and as an etchant in the production of printed circuit boards.
In the display industry, Evonik's PERTRONIC® hydrogen peroxide provides value-added and cost effective solutions in the manufacturing of advanced flat panel displays including photoresist removal and wet cleaning, and copper etchants used for the precision removal of thin films used in interconnect formation.
Please contact your regional sales manager for more information about PERTRONIC®.
Persulfates for the cleaning and preparation of printed circuit boards
Evonik is the only North American manufacturer to have developed high quality ammonium, potassium and sodium persulfates specifically for cleaning and preparing printed circuit boards (PCBs). Our etching chemicals for PCBs are characterized by economy, thermal stability and long shelf life.
The oxidizing power of persulfates enable ideal cleaning and micro etching of a wide variety of PCB substrates. Persulfates are also important oxidizing agents in plating and coating processes. They are used to clean and mill aluminum, brass, copper and many other metal surfaces prior to plating or bonding. Persulfates also serve as etchants for nickel, titanium, and zinc alloys.