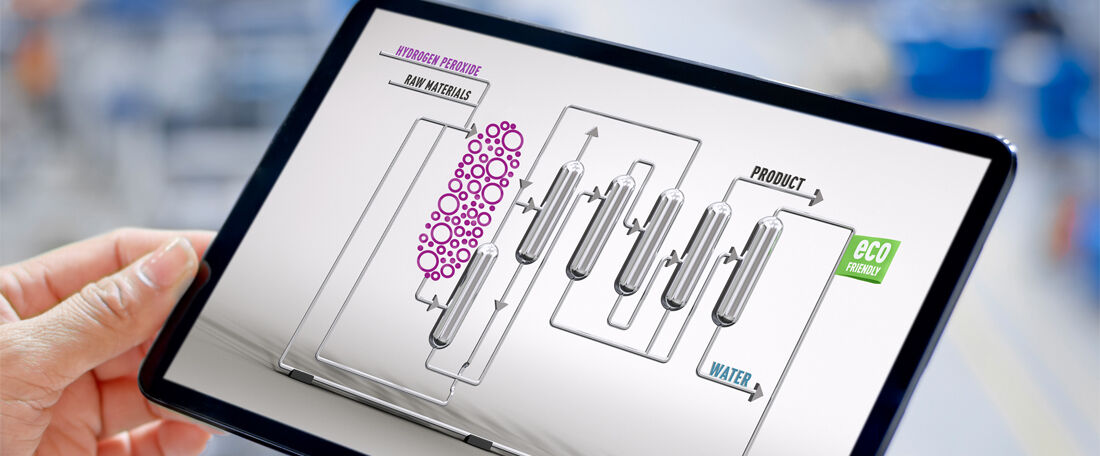 Hydrogen peroxide Innovation
HP+ Technologies
Evonik Active Oxygens works on innovative solutions to make industrial processes more sustainable. For example, we are experts in what we call the "HP+" technologies — production methods, developed by Evonik in collaboration with partners, that use hydrogen peroxide for the direct synthesis of in-demand chemicals like propylene oxide and propylene glycol. Compared to conventional processes, manufacturing these substances using our HP+ methods saves resources, energy, and costs, while eliminating any co-products other than water. Find out more below about how these innovations are helping our customers save costs while protecting the environment.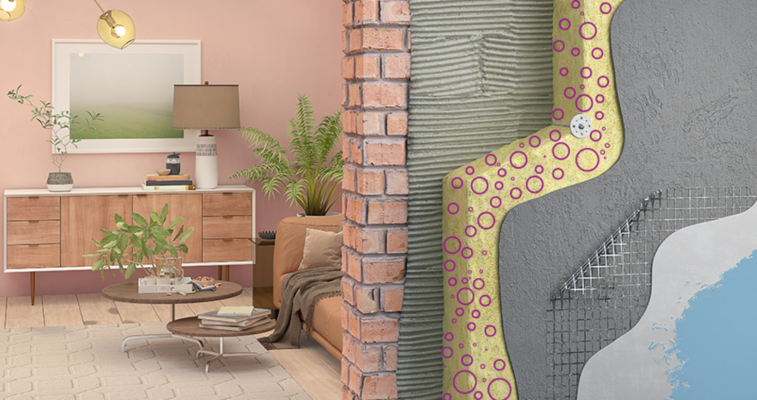 HPPO Technology
Propylene oxide is needed for the manufacture of polyurethane — an important ingredient in insulating foams and daily products like seat cushions. As demand for these applications increases, so does demand for propylene oxide.

HPPO stands for "hydrogen-peroxide-to-propylene-oxide." It refers to the direct synthesis of propylene oxide using hydrogen peroxide (H2O2) as an oxidant. Lower investment costs, reduced energy, more efficient resource use, and decreased carbon emissions are all advantages of the HPPO method.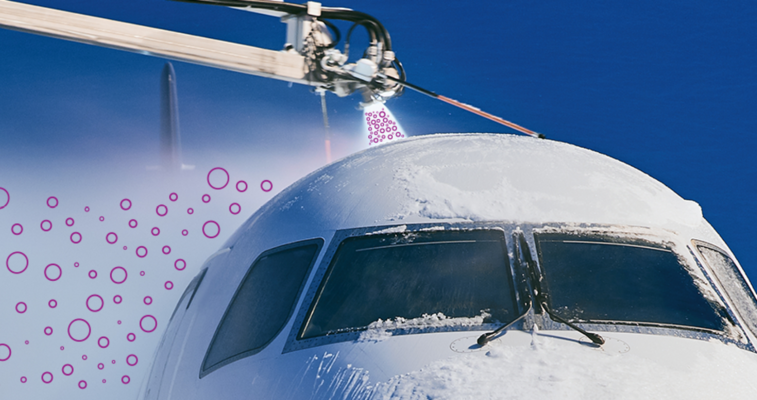 HYPROSYN® (HPPG) Technology
Propylene glycol is a real all-rounder. It is used in applications ranging from de-icing solutions to animal feed. To meet the growing demand for propylene glycol, Evonik and Dow have together developed a "hydrogen-peroxide-to-propylene-glycol" (HPPG) production method, licensed under the brand name HYPROSYN®.

By adapting existing propylene glycol production plants to the HYPROSYN® method, propylene glycol producers can skip intermediate steps for the more productive, more efficient manufacture of this important substance.