Animal Health through Hygienic conditions
Animal Hygiene
Hygiene and disinfection measures are of high importance in animal husbandry of dairy cattle, pigs, and poultry. Choosing the right disinfectant to control pathogens and germs is crucial for animal health, fast and broad efficacy, and the economic profitability of farms.
PERACETIC ACID FOR DISINFECTION IN ANIMAL HOUSING
Peracetic acid fights pathogens and thus sources of infection at animal farms reliably without leaving harmful chemical residues. Our peracetic acid solutions, which we offer under the PERACLEAN® brand, have proven to be a highly effective biocide in livestock farming and animal housing. Peracetic acid is ideal for cleaning operations in the preparation of livestock housing and enclosures. The disinfection of water systems and equipment such as milking parlors, robots, dipping clusters, transport vehicles, and CIP (cleaning-in-place) installations controls the spread of pathogens and thus epidemics without compromising the well-being of humans and animals. Peracetic acid is also effective against harmful organisms such as soft rot (Erwinia Carotovora) and brown rot (Ralstonia Solanacearum). After disinfection, peracetic acid only decomposes into the biodegradable residues water, oxygen and acetic acid.
The concentration and dosage of peracetic acid depend on the specific requirements of each application. It is recommended that the concentration is adjusted based on appropriate microbiological testing.
Disinfection in organic animal housing
Species-appropriate animal housing, which requires larger stalls, bedding, and exercise areas, increases the requirement for appropriate hygiene measures. In organic farming, chemicals are avoided as far as possible. At the same time, a high standard of hygiene must be maintained to ensure the health of the live stock and avoid the use of antibiotics. 
Peracetic acid also has excellent cleaning and disinfection performance at organic farms. In addition to the dosage, the temperature of the room to be disinfected also plays a decisive role in the disinfection process. Peracetic acid does not lose its effectiveness even at temperatures below 10 °C, which is advantageous for organic farms with outdoor housing.
Our range of applications of peracetic acid in animal housing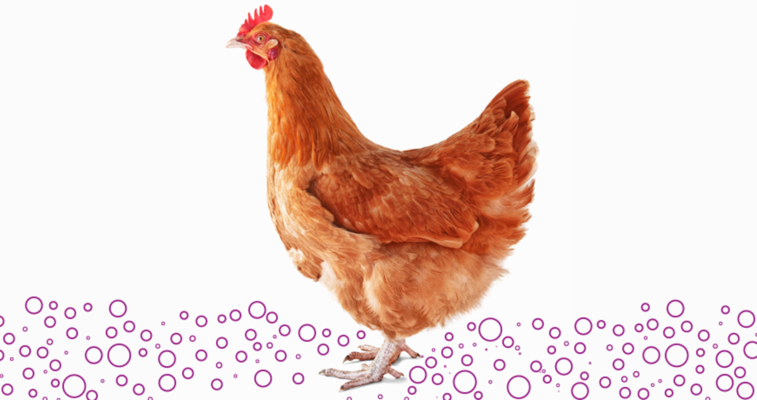 Animal housing hygiene
Proper housing is essential for animal welfare. Hygienic conditions allow for a healthy environment that prevents bacterial, viral, and parasitic infections as well as related animal diseases. Our PAA-based biocides are excellent for disinfecting floors, feed, bedding, and stalls. They are applied by means of thermofogging equipment or high-pressure cleaners.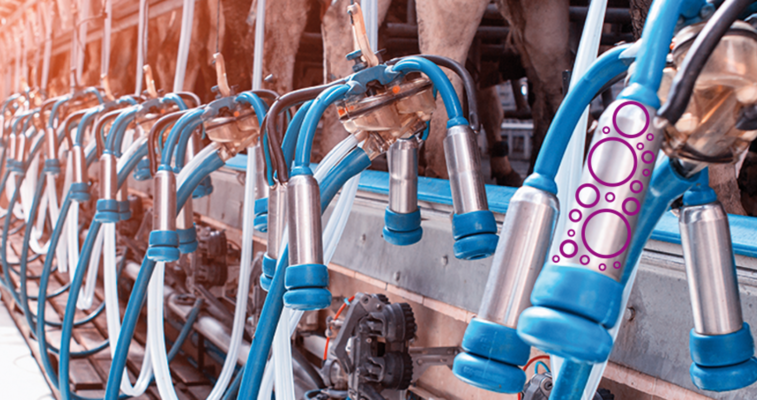 Equipment disinfection
Equipment disinfection and veterinary hygiene are  essential parts of biosecurity at farms. Hygiene management prevents the transfer of pathogens from animals to humans and reduces the risk of spreading animal diseases. Concentrated PAA formulations are highly effective in low concentrations even at low temperatures or in the presence of organic impurities.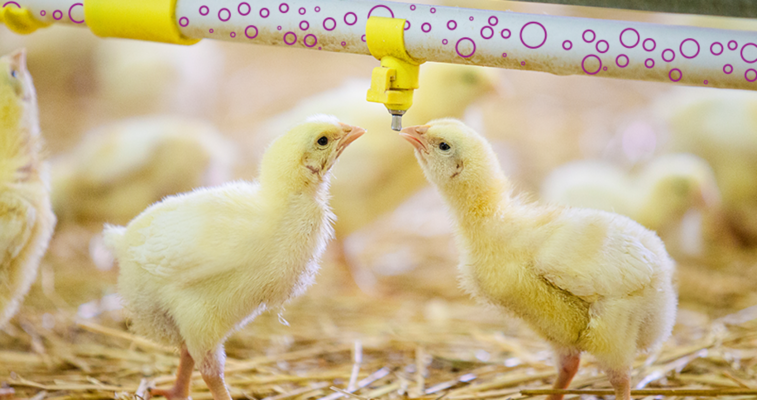 Treatment of drinking water
A clean, safe water service is important in animal housing. Especially when drinking water is used as a carrier for feed medications and nutritional supplements, peracetic acid prevents the formation of biofilms and the growth of pathogens in the water.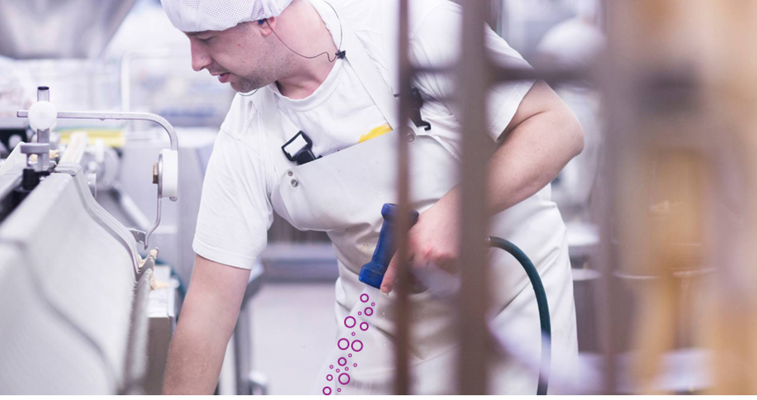 Treatment of water systems
Water systems can be breeding grounds for biofilm and bacteria. Disinfection processes with peracetic acid suppress the growth of bacteria and ensure clean water pipes that transport drinking water within the farms. 
Our products for animal hygiene
Our peracetic acid biocides PERACLEAN® 5 and PERACLEAN® 15 are effective disinfectants with a broad application spectrum in the livestock farming. They are characterized by excellent activity against bacteria, bacterial spores, fungi, and viruses. Applications include:
Disinfection of animal housing equipment, especially suited for milking plants
Disinfection of animal drinking water
Disinfection of surfaces in animal stables
Disinfection of livestock transport vehicles
OXTERIL® hydrogen peroxide is an effective biocide that is especially used for the disinfection of water lines for drinking water. 
Key benefits of PERACLEAN® and OXTERIL® products
Aggressive against microbes, but gentle for animals
Approved for organic animal husbandry according to EU organic regulation
Broad efficacy against different microorganisms
Fight pathogens and thus the spread of infections and loss of animals
Leave no harmful residues
Protect against the transmission of pathogens from one animal to another
Protect the farmer from transmission of diseases