Production of de-inked pulp
Paper Recycling
Unlike the production of paper with virgin cellulose fibers from wood, the production of recycling paper from de-inked pulp protects forests, environment, and the climate, using up to 60% less energy. Hydrogen peroxide, peracetic acid, and persulfates can be applied in various process steps and contribute to high paper quality.
Bleaching of de-inked pulp without environmental impact
Paper recycling stands for the process of turning recovered paper into new paper, whereby the so-called secondary fibers can be recycled many times without significant quality losses. The recycling also saves enormous amounts of water, energy, and natural resources. De-inked pulp is suitable for the production of graphic paper (newsprint, magazines, copy paper, etc.), tissue paper (toilet paper, handkerchiefs, kitchen rolls, etc.), and high brightness packaging products (packagin paper, packaging board, or testliner).
Hydrogen peroxide is used in the repulping stage, together with other de-inking chemicals such as soap, silicate. and caustic soda. After that, the printing inks are removed in a flotation and/or a washing stage.
In the next step, hydrogen peroxide bleaches the de-inked fibers and prevents alkaline yellowing. Even small amounts of peroxide are sufficient to improve the brightness of the pulp. H2O2 does not leave any toxic by-products in the environment.
Peracetic acid (PAA) is a strong oxidizing agent that is used against slime formation in the paper machine's water circuit.
Persulfates are used in the sizing of paper, preparation of binders and coatings, and production of specialty papers. An activated alkali persulfate effectively repulps neutral/alkaline wet-strength broke and decolorizes dyes and optical brightener.
Applications of H2O2 and PAA in paper recycling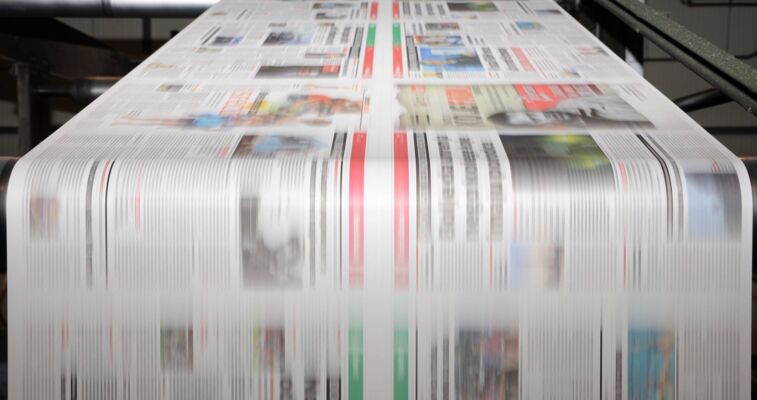 Printing Ink Removal
In paper recycling, the removal of printing ink is the most important goal when the fibers are reused to produce printing or tissue paper.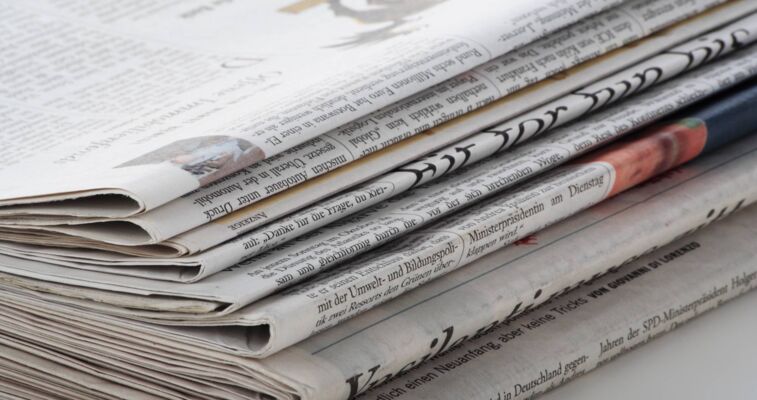 Bleaching of de-inked pulp
In order to achieve a high brightness and to prevent a yellowing, the de-inked pulp is bleached with hydrogen peroxide.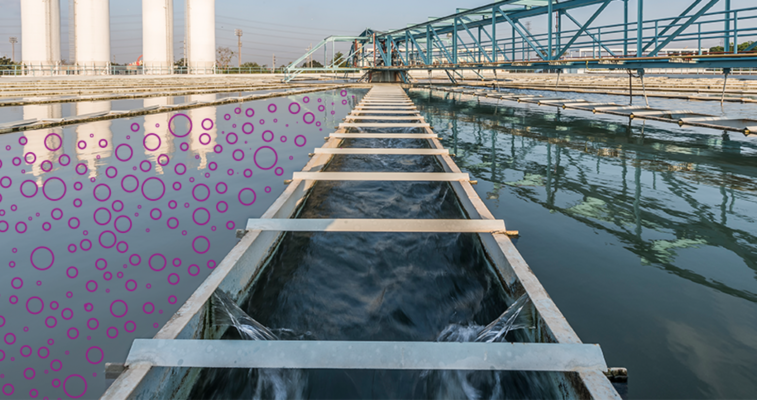 Water treatment in paper mills
Water circuits are disinfected to prevent microbial contamination of the fiber material. Peracetic acid solutions remove biofilms and avoid the formation of slime. H2O2 helps to prevent unpleasant odors and anaerobic conditions.
Our products
For bleaching in paper and pulp applications, we recommend our standard hydrogen peroxide grade HYPROX®. 
Formulations of peracetic acid (PAA) are effective against a wide range of harmful aquatic organisms that cause problems in industrial processes. PAA solutions are used for a variety of water treatment applications and offer an alternative to common chlorine-based disinfectants without leaving any harmful by-products.
We supply persulfates as pulping agents for paper products containing wet strength resin. In the past, sodium hypochlorite was used to break down wet-strength paper products, producing free chlorine that could lead to corrosion and organic halide by-products. Persulfate salts are environmentally friendly, non-halogenated compounds that can be used to oxidize the wet strength resin for reprocessing waste paper or off-spec recycled paper (off-spec paper).
Sustainability aspects of paper recycling
Paper consumption is high despite the growing use of digital media. The European paper industry is driven to make its model more circular and sustainable with a focus on the production of recycling paper, which is much more environmentally friendly than paper, whose fibers are made of virgin pulp. CO2 emissions are reduced by an average of 15%. Our environmentally friendly hydrogen peroxide and peracetic acid ensure high-quality and high brightness products without burdening the effluent.