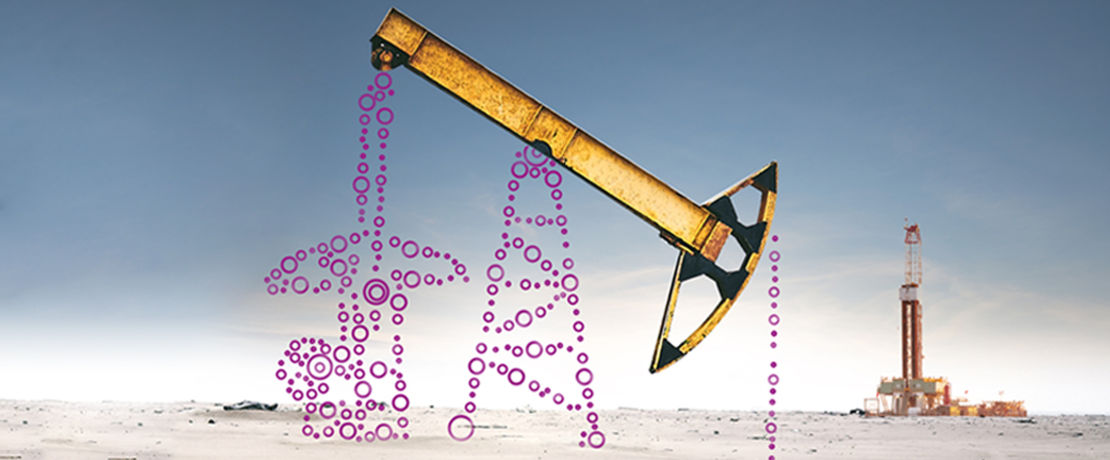 Oxidizers in the energy production
Oil and Gas
Evonik manufactures a range of products that can be found throughout the oil and gas industry. We produce a specialty peracetic acid grade that can be utilized during drilling, fracturing, productivity enhancement, and secondary recovery as a biocide and oxidizer.
Hydraulic Fracturing Biocide
While many biocides are effective, many also contaminate ground water and drinking water wells while they work. As a leader in the supply of chemistries for hydraulic fracturing water treatment, Evonik has worked tirelessly to answer this need by using peracetic acid (PAA), a safe chemical that was already established in the healthcare and food processing industries, and reformulating it for energy-production applications.
A mixture of high-purity hydrogen peroxide and acetic acid treated with a proprietary purification process and a small amount of chemical stabilizer, Evonik has found PAA to be an oxidizing biocide that rapidly destroys aerobic and sulfate reducing bacteria while decomposing into the environmentally friendly byproducts water, oxygen, and highly biodegradable acetic acid, thus minimizing risk to the environment and human health. 
Persulfates as Oxidizers in the Oil- and Gas Industry
Persulfates from Evonik can be used in a variety of ways in the oil and gas industry - in oil sands processing, hydraulic fracturing, or oil recovery. The high-performance oxidizers have excellent shelf life when stored properly.
Product Overview
VIGOROX® Oil and Gas is a peracetic acid-based biocide that is used for broad spectrum control of aerobic and anaerobic bacteria, rapid kill of planktonic and sessile (biofilm) bacteria, and clarification of frac water to help other chemistries perform better. It supports the responsible development of shale resources in the oil and gas industry and has been utilized in applications across geologic formations and geographies including: Marcellus, Permian, Fayetteville, Eagle Ford, and Bakkens.
VIGOROX® Oil and Gas is compatible with friction reducer polymers and decomposes into benign byproducts.
A particular feature of peracetic acid is its broad spectrum of antimicrobial effects, rapid reaction, and excellent effectiveness at low temperatures. 
PERACLEAN® does not form any chlorinated byproducts (DBPs) and is only minimally corrosive to mild carbon steel. If discharged into an effluent stream, this eco-friendly product rapidly decomposes into water, oxygen, and carbon dioxide.
Persulfates are strong oxidizers, are economical to use and have an excellent shelf life when stored properly. These properties make ammonium, potassium, and sodium persulfates suitable viscosity breakers for hydraulic fracturing. 
In enhanced oil recovery, Evonik 's ammonium, potassium, and sodium persulfates are used "down hole" for gel forming and breaking, just one more way that these economical and strong oxidants have versatile uses.
Evonik's oil sands processing persulfates are strong oxidants that have an excellent durability and are economical to use.