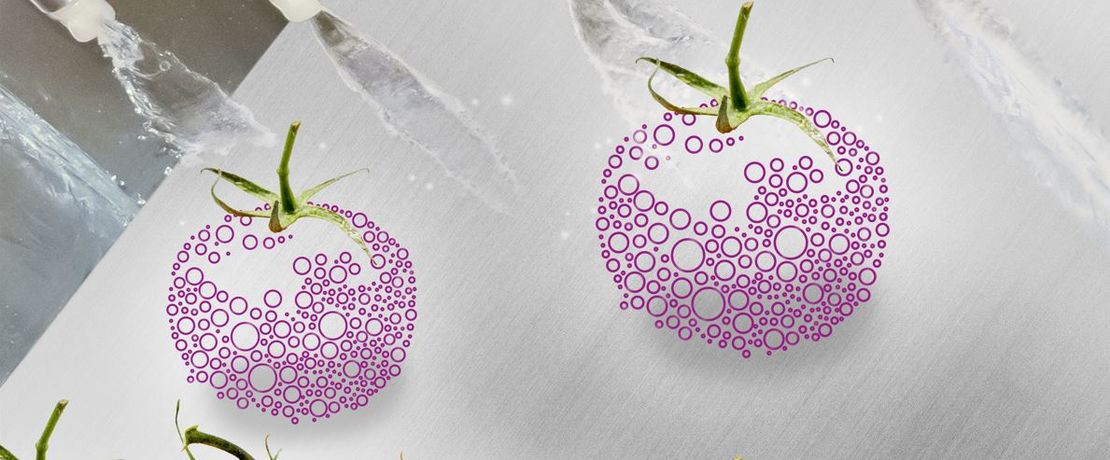 Peroxides for the future
Fruit and Vegetable Processing
Freshly cut fruits and vegetables are critical foods necessary to maintain good health. Their freshness and safety — from harvest in the field through post-harvest treatment and transit to the dinner table — are supported by the use of microbial control agents to reduce pathogenic bacteria, decay, and spoilage organisms.
How do peroxides act in fruit and vegetable processing?
Hydrogen peroxide and peracetic acid are powerful biocides that disinfect equipment and process water to address pathogens of concern, such as staphyloccus, E.coli, salmonella, and listeria. The chemistry can also be used to treat agricultural and irrigation water systems to control sulfides, odor, slime and algae in sand filters, humidification systems, storage tanks, ponds, reservoirs, canals. And after their powerful antimicrobial and antibacterial action, hydrogen peroxide and peracetic acid break down into purely natural substances, mostly just oxygen and water. That means they leave no harmful chemical residues on food or surfaces, nor in the environment.
Evonik's EPA-registered peracetic acid products are formulated for superior stability and performance in the treatment of fruits and vegetables, from the sanitization of harvesting equipment to the treatment of washwaters for post-harvest vegetables. Our versatile peroxide products are approved for organic farming and always accompanied by our technical expertise in fruit and vegetable production chemistries.