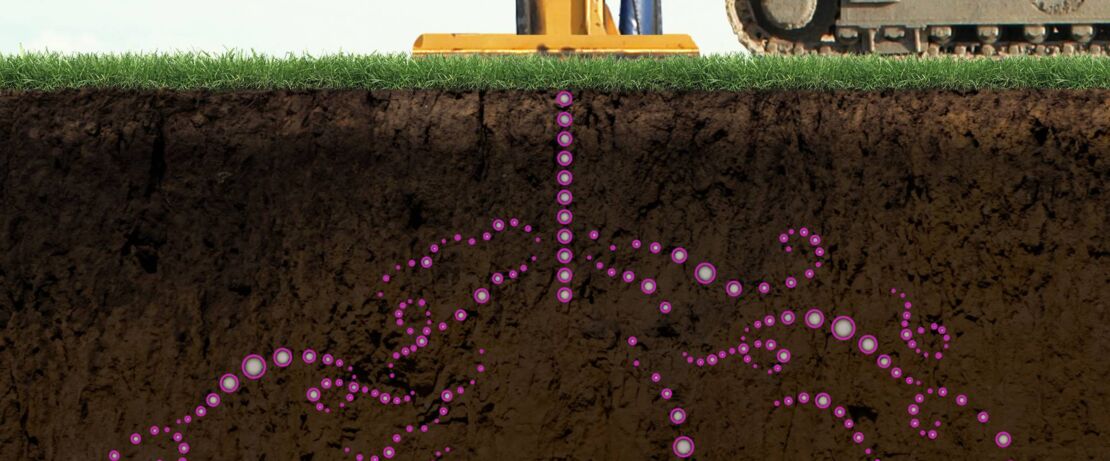 Soil and Groundwater Remediation
Field Proven Remediation Technologies
For over 20 years, our remediation products have been used to successfully treat soil and groundwater at thousands of polluted sites around the world. We respond to the nature of soil and groundwater with our remediation and bioremediation technologies and individually developed remediation concepts for contaminant cleanup. This is because each site requires the selection of the right remediation systems.
SOIL AND GROUNDWATER REMEDIATION FOR ENVIRONMENTAL PROTECTION
Contaminated sites and heavy metals in soil and groundwater cause considerable pollution of the environment, often posing unassessable risks to humans, animals and plants. Harmful or toxic substances such as heavy metals, persistent organochlorine compounds such as hexachlorobenzene, phenols, energetics, pesticides or PCBs, which bring the ecosystem out of balance, can contaminate drinking water and earth for generations without treatment and thus harm beneficial microorganisms that have a positive influence on the ground and thus also plant health. 
Residues from pesticides, fertilizers, leachate from landfills, industry and traffic cannot always be avoided. They get out of the air through rain and are washed down to the groundwater and thus our drinking water reserves. We recognize our commitment to United Nations Goal No. 6, and our remediation technologies also contribute to the availability of clean water.
Our environmental experts in soil and groundwater contamination can assist you with your remediation projects, from site and hazard assessment in advance, to planning of remediation technologies, to field applications and data evaluation after the application of our pollution control activities. 
Our portfolio of proven chemical oxidation, chemical reduction, metal treatment, and bioremediation technologies enables the rapid and cost-effective cleanup of a wide range of organic compounds and heavy metals that cause harmful soil amendments and contaminated groundwater.
We develop and offer several effective remediation technologies for soil and groundwater, including ISCO, ISCR, bioremediation, metal treatment, and stabilization. Check out the sections below to learn more about our extensive portfolio of products for proven remediation technologies!
Chemical Oxidation
The KLOZUR® persulfate portfolio comprises multiple high-value, environmental-grade persulfate products used for in-situ chemical oxidation (ISCO) of contaminants in soil and groundwater including petroleum hydrocarbons, chlorinated solvents, and PAHs.
Enhanced Reductive Dechlorination
ELS® is a lecithin-based, food-grade carbon substrate used to enhance anaerobic bioremediation and is delivered as either a 25 percent microemulsion or a 100 percent concentrate that is cold-water soluble. 
Aerobic Bioremediation
TERRAMEND® Reagent aerobic bioremediation reagent is a cost-effective remediation technology for treating soils contaminated by organic compounds. The TERRAMEND® technology can often be used without excavation, does not produce odors or leachate, and does not cause soil bloat.
PERMEOX® Ultra is a specially formulated calcium peroxide that provides prolonged oxygen release into the subsurface compared to other soil remediation products, providing enhanced aerobic bioremediation. PERMEOX® Ultra contains a minimum of 18% active oxygen and is available in powder and granule form.
Biogeochemical
GEROFORM® Biogeochemical Reagents provide the building blocks needed to promote biogeochemical reactions in situ. GEOFORM® offers a source of sulfate, iron, electron donors, pH buffers and nutrients to promote mechanisms for dehalogenation through enhanced anaerobic bioremediation, abiotic degradation and the formation of reactive minerals.
Metals Treatment
METAFIX® Reagents are custom formulations of reducing agents, reactive minerals, mineral activators, catalysts and pH modifiers for cost-effective immobilization of heavy metals in soil and groundwater at even the most challenging sites. 
NAPL Stabilization | Mass Flux Reduction
The ISGS® remediation technology uses a permanganate-based solution to geochemically stabilize the aquifer, ensures that contaminants are not released into the environment, and is a cost-effective alternative to conventional stabilization with cement.
Portfolio of Proven Remediation Technologies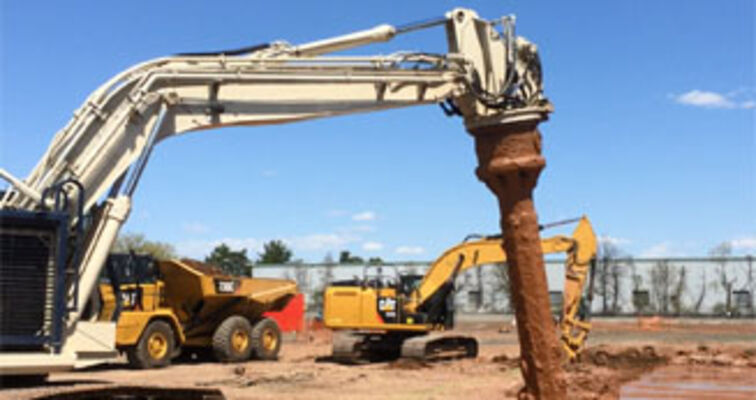 We offer ISCO, ISCR, metal stabilization and bioremediation technologies based on proven science and decades of results. We treat a wide range of contaminants in soil and groundwater. Our persulfates are suitable for a variety of application methods, including fixed wells, direct push, pneumatic and hydraulic fracturing, soil mixing and more.
Laboratory Services and Equipment Rentals
In a state-of-the-art environmental laboratory, we focus on research and development and studies for soil and groundwater treatment. We have quantitative field test kits specifically designed for soil and groundwater applications, as well as the equipment and expertise to mix and process products to treat polluted groundwater and soil.
Technical support prior to remediation
A team of experienced environmental professionals for cleanup of contaminated sites, including PEs, Ph.D. scientists, and recognized experts in chemistry, microbiology, geology, and field applications, will estimate your product needs and assist you with planning and remediation activities, including on-site. Based on the application, we will evaluate your soil data at no charge.